Last Updated: July 7, 2021
The purpose of this post is to share with you some ideas about how to evaluate company management using Numerology. You might wonder whether this is stretching a little bit too far? How is this possible for Numerology to relate to evaluating company management?
Well, in principle, we can apply Numerology anywhere as long as people are involved. Numerology is the study of numbers to understand the characteristics of people and identify potential life events.
---
2 Ways Why You Should Use Numerology To Evaluate a Company Management
So in what context do we use Numerology when it comes to evaluating company management?
The below sub-sections will present 2 perspectives on why it will be useful to use Numerology to analyse a company's management.
---
Value Investing
If you are familiar with value investing, you would know that studying a company's management is one of the many steps in the investment research process.
But if you are new to value investing, in simple words, it is an investment approach where the investor is investing for the long term compared to trading in the stock market to profit in the short term.
Being value investors, understanding everything about the company is essential, or as much as we can. As Warren Buffett says, "Risk comes from not knowing what you're doing."
Hence, researching whether the company has the right business model, management, and valuation will help reduce the risk of investing.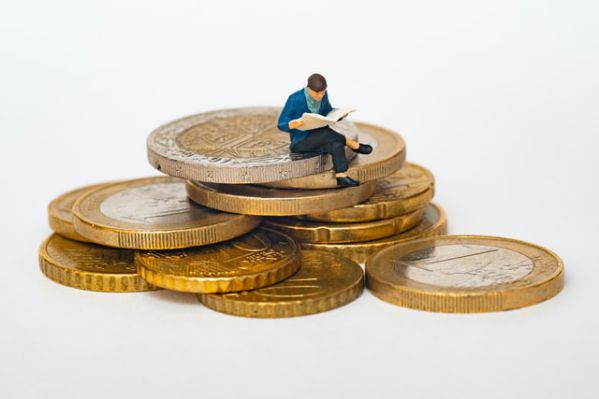 Evaluating the company's management is paramount since it will tell you the leader's capabilities in the firm. They will determine the vision, culture, and directions to ensure positive growth for the company.
So if you are not comfortable with the personality of the Chairman or CEO of the stock you want to invest in, even if the stock may be performing well now, or if the financials are looking good, you may still want to think twice before investing.
After all, as a shareholder, you own the company, and you will want to know who is running it for you and make sure they run it properly and ethically. Does this make sense?
And if possible, we should go beyond analysing the Chairman and CEO, such as the CTO, CFO, or any particular person in the Board of Directors, if data is available for us to do so.
---
The Unfair Advantage To Decide Why You Should Join A Company
And putting aside value investing for the moment, if you are looking to land a job, you can use Numerology to evaluate the company management. You will want to know who are your top management in more detail, as they will be your ultimate leaders of the company you wish to join.
So generally, you would look through the company website that you wish to work. From there and your research elsewhere, you will understand the business, management, and learn about their vision and mission, etc.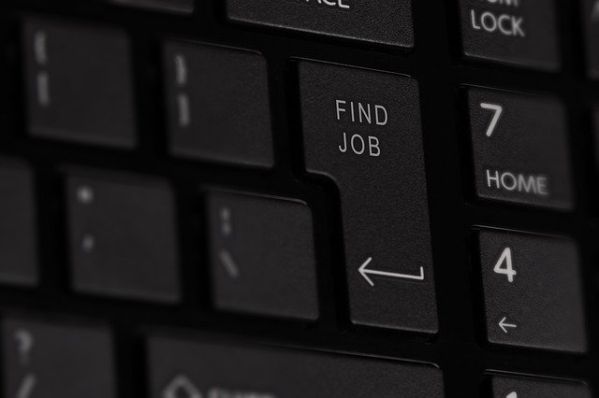 Wouldn't it be great if you can also understand the character of your leaders in advance before joining them? Or decide not to join them?
In my earlier article on "How To Use Numerology In Daily Life," I have talked about the unfair advantage in interviewing candidates.
Here, I am offering you the reverse. And this is the unfair advantage of deciding whether you want to go for that interview in the first place!
---
How To Perform Numerology Calculation On The Company Management
If you buy into the above possibilities, the next question on your mind could be how do I go about doing so?
And the answer is to compute the Numerology chart of the company management, which in this case, the most important persons to look at are the Chairman and CEO.
The only data we need to work out the Numerology chart is the birthdate. We may also expand to use the name, but, in this case, we will be using just the birthdate.
You may have some doubts about how you can find out the birthdates of the Chairman and CEO? Indeed, there will be some limitations. But generally, the birthdates of the Chairman, CEOs, politicians, or celebrities are available on the Internet quite easily.
This method works if they are quite famous or popular. If the company you want to invest in or wants to get a job is not popular or new, it will be much harder to find the birthdates.
---
Value Investing Use Cases
As a demonstration, I will show you what I have seen in the Numerology charts of a few CEOs or Chairman from 4 different company, and what I have learned about these companies in my research.
These are obviously not stock tips, and I do not invest in any of these stocks.
---
Alibaba Group Holding Limited – Jack Ma
I think there is little need for an introduction to Alibaba. It is one of the largest e-commerce platforms and branches out into several other businesses that operate in both China and internationally.
Jack Ma was the founder of Alibaba back in 1999. With the tremendous success in realising his vision, he eventually stepped down from the board of Alibaba in 2019. Even though he has stepped down, he remains iconic for Alibaba.
For those who follow Alibaba's news, you would read about how the Chinese regulators have abruptly canceled the world's biggest initial public offering from its affiliated Ant Group.
And the general views were because of a speech that Jack Ma made at the annual People's Bank of China financial markets forum that criticised the Chinese regulators where banks still operate in a "pawnshop" mentality, demanding collateral or guarantees before lending.
Jack Ma is known to be a vocal person who will speak his mind. And this is reflected in his Numerology chart as shown below, where he is born on 10 September 1964.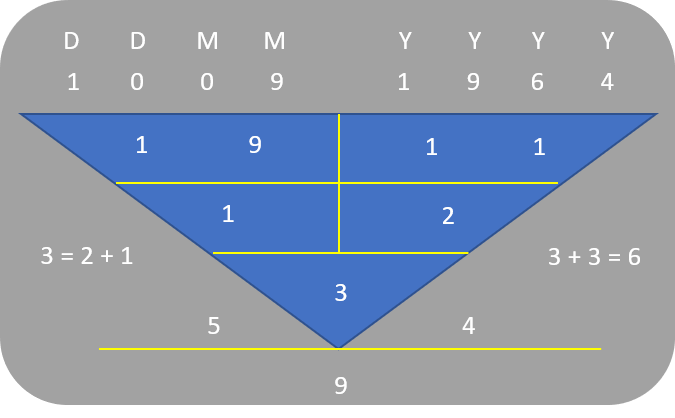 Jack Ma belongs to the Character Root Number 3 personality, which stands for the Energizer. He has the positive characteristics of being an action taker, optimistic, expressive, energetic, and talented. Such positive energies have served him well in growing his empire.
On the negative side, the energies from the Character Root Number 3 suggests being temperamental, impatient, or impulsive.
But what is most interesting in his Numerology chart is the existence of the number pattern 1-2-3, which appears twice, once in the inner triangle and one in the outer triangle.
The 1-2 number pattern shows the pairing of the Leader and the Communicator, which then ends with a resulting number 3 Energizer. People with this number pattern may often speak in an authoritative tone, and they like to talk about their views and share their ideas. They are blunt with their words and get right to the point. However, this may backfire on them as they may unknowingly offend people who may then talk behind their back or take action against them.
The chart also shows the existence of the 5-4 number pattern, which is the pairing of Ambition and the Planner. It defines that he works hard for his goals or dreams. And once he has set his target on something, he is determined to achieve it. Success will come as suggested by the number 9, the Entrepreneur. He has great expectations for himself and those close to him.
Generally, the numbers in Jack Ma's Numerology chart are good, except that you will find that he can be quite blunt and perhaps fiery. There can be benefits to this where it shows his sincerity and transparency. But possibly it backfired on him with his recent criticism.
Nevertheless, if I were to add Numerology as one of the qualifying criteria in my investment research process steps, I would say it is a Pass.
But if I am looking for a job, I would be careful and consider whether I have the appetite to join a company that could be fast-paced and demanding, though it should help me in my professional development.
---
Luminar Technologies – Austin Russell
If you have not heard of Luminar Technologies, it is because it had only been listed in NASDAQ recently on Dec 2020.
It is a company involved in the designing, manufacturing, and selling Lidar (Light Detection and Ranging) sensors. And they focus on providing such laser sensors for self-driving vehicles.
It is gaining prominence because of its potential to develop and deliver superior laser sensors that can scan at least 200 meters ahead, which is better than its peers, and keep the cost down.
What is interesting is that the CEO is only turning 26 in 2021. And he is listed by Forbes as the newest and youngest self-made billionaire. His net worth is around US$ 3.3B as of 13 January 2021.
Austin Russell was only 17 when he developed the idea of Luminar, and he was a college drop out from Stanford University. Sounds like a Mark Zuckerberg in the making?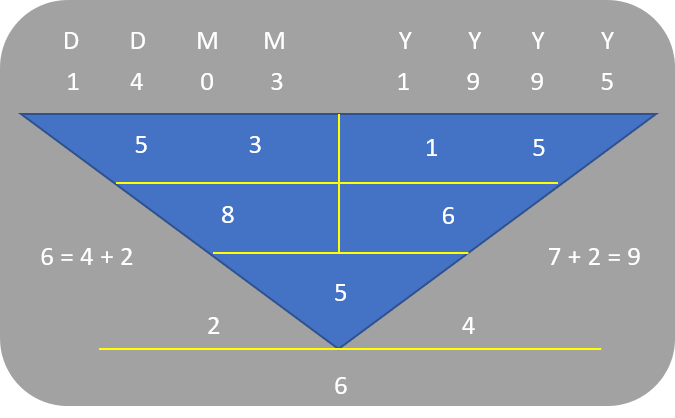 From his Numerology chart, Austin Russell belongs to the Character Root Number 5 personality where he is born on 14 March 1995, according to an article from FastCompany back in 2017.
What is interesting about his chart is that his outer character contains some great number combinations.
He has the 2-4 number pattern appearing twice, which shows the pairing of the communicator and the planner.
Having these numbers suggests that people can comfortably trust him to deliver on things he promises to do. He is excellent at presenting and planning, and the resulting number 6 from the 2-4 suggests that he will achieve success in life.
As this number pattern appears twice in his outer character, it just goes to show how committed he is.
The other number that appears in his chart is the 7-2 number pattern. It shows the pairing of popularity and the communicator. Having a 7-2 or 2-7 number pattern is always special. People with this number are friendly and approachable. They will have many friends or supporters who will help them and give advice.
They have an active lifestyle and loves helping people. They have a charming personality that naturally attracts people to them.
Below is a video about him from Forbes that takes only 2.5 minutes. It is a quick story about himself and what he is doing in Luminar. Watch the video to visually feel and see if you can relate to what I have read from his Numerology chart above.
What do you think?
Do you have the 2-4 or 7-2 number pattern in your Numerology chart?
And in his inner core character, he has the 8-6-5 number pattern. I am sold and blown away when I saw this number in his chart versus what I know about his story on how he started Luminar as a college dropout when he was 17 in 2012.
The 8-6 number pattern represents that he will go through lots of hardships and bears a lot of responsibility. But that is because he is full of imagination and creativity. With ambitious number 5 as his Character Root Number, he bravely steps forward and expresses his talents. He has many money-making ideas, and the numbers suggest that he travels around for inspiration.
As a value investor, if I add Numerology into the equation in the investment research process, it will be a definite Pass.
While Luminar Technologies is not making money yet since it is still new, spotting the right management with Numerology helps increase the confidence that the company should do well in the future.
We should also look at the Numerology chart of other key executives to get more confidence if data is available.
And if there are career opportunities in Luminar Technologies, it should be a great company to work for if you have the right experience.
---
Qiwi Plc – Boris Kim
Qiwi Plc is a company that operates electronic online payment systems in Russia, Kazakhstan, Moldova, Belarus, Romania, the United Arab Emirates, and internationally. It is dual-listed in the Moscow Exchange and also in NASDAQ.
You can think of it as the Paypal of Russia. From Statista.com, we can see that Qiwi is the 3rd most popular service for online payment in Russia in 2020.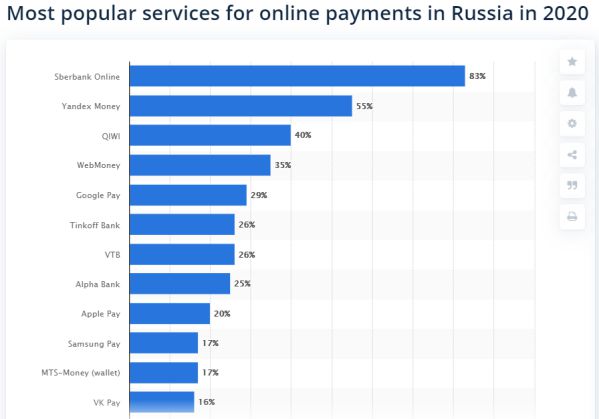 Qiwi has been performing consistently well with an improving adjusted Return on Equity, standing at around the 19% range as of Q3 2020, which is considerably better than a benchmark of 15%.
The CEO is currently Boris Kim, who was also the Chairman of Qiwi Plc earlier. There were significant appointment changes in 2019 to early 2020 whereby a series of turnover on the Chief Financial Officer appointment within 2019 took place, and the Chief Executive Officer changed from Sergey Solonin to Boris Kim in January 2020.
Let's take a look at the Numerology chart of Boris Kim below and go through some of the numbers.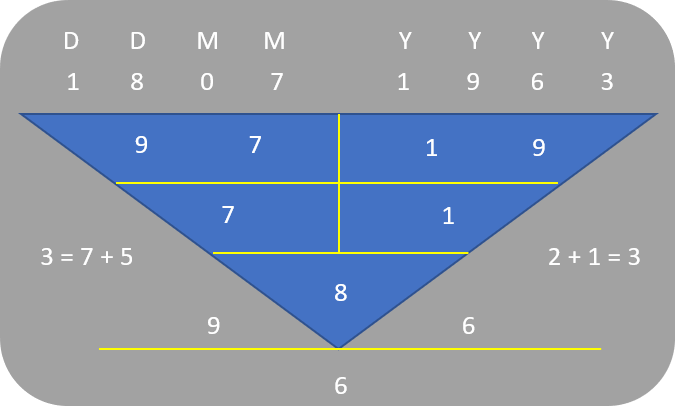 From this Numerology chart, we can see that he belongs to the Character Root Number 8 personality. This Character Root Number represents Responsibility.
And in this chart, the number 8 comes from the pairing of the number 7 and number 1, which represents Popularity and the Leader respectively.
From these numbers, the core character of the 7-1-8 number pattern suggests that he generally does not wish to be in the limelight. He prefers to shrink from the public eye and will be obliged to be the leader only if circumstances require them to do so.
But he is confident in himself and believes that he is capable enough to handle all kinds of situations.
I find it uncommon that a Chairman will step down and take on the role of the CEO. It seems like a downgrade, but he is one of the co-founders, so there could be good reasons for doing so. And this situation seems to fit what the numbers are saying. His predecessor, Sergey Solonin, who is also one of the co-founders of Qiwi, took on the role of Chairman instead.
There seems to be limited publicity about Boris Kim that I could find online in English, and below is probably the only video on YouTube that I could find. The purpose of showing you this video is to try and match the numbers to the face.
This video was a product interview uploaded in 2018, where he was still the Chairman of Qiwi.
With number 8 representing responsibility as the positive characteristic, the negative side will be stress. The 7-1-8 number pattern suggests that people may, at times, cling to him for a solution and will become a heavy burden. There is also a possibility that he may invite rumours or gossips behind his backs.
From the outer character, a life event could be spotted. And that is the 5-7 number pattern located on the left outer side of the chart. People who have these numbers in their charts have the opportunity to meet or associate themselves with many wealthy friends, senior management of government, or non-government organisations.
However, this number can also invite lawsuits, so they have to be mindful of their choice of words and actions.
And coincidence or not, this indeed happen to Boris Kim. On 9 Dec 2020, Qiwi filed FORM 6-K – Report of A Foreign Issuer reporting that the Central Bank of Russia has "identified certain violations and deficiencies relating primarily to reporting and record-keeping requirements."
Several law firms began suing Qiwi Plc, such as The Rosen Law Firm, P.A., which names Boris Kim, and several key members as the defendants.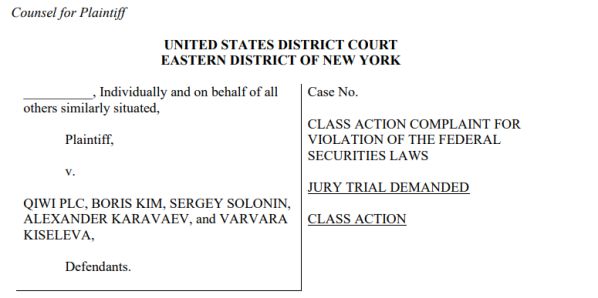 Would you invest in Qiwi? Its financials have been doing well. But with the restriction imposed by the Central Bank of Russia, there could be an impact on the firm's business profitability beyond 2021.
From a Numerology perspective, we can see that the CEO is a capable person, and he might be able to turn things around together with his management team. Something to observe.
And from a job-hunting perspective, would you follow this leader? Perhaps more things need to be considered, such as the series of turnovers in the CFO role in 2019, as it is usually worrying when a key appointment changes hand quite frequently within a year.
But like I said, Numerology is just one additional data point to help us to make decisions.
---
Razer Inc – Tan Min Liang
If you are into gaming, you will have heard of Razer Inc. It is a company that researches, designs, develops, manufactures, distributes, and sells gaming hardware, software, services, mobiles, and accessories under the Razer brand for gamers worldwide.
Min-Liang Tan is the Co-Founder, Chairman, CEO, and Creative Director for Razer Inc. He has a Facebook page where he directly mingles with his fans or customers.
And the company's tagline is "For Gamers. By Gamers."
The video below gives a quick overview of Razer Inc and this awesome gentleman.
I find him to be a very charismatic individual and when you look at his Numerology chart below, you will notice that he also has the 7-2 number pattern like Austin Russell, as mentioned above.
And from his chart, he belongs to the Character Root Number 4 personality, which stands for the Planner. And it suggests that he has keen attention to details and has a very analytical mind. He will do well in management, strategic planning, and coordination related work.
His Character Root Number 4 is resulting from the 7-6 number pattern, which represents Popularity and Wealth. Having a keen observation, he exudes a charm that leads people to trust him. And these numbers also suggest that he will receive financial assistance from his friends or supporters when in need.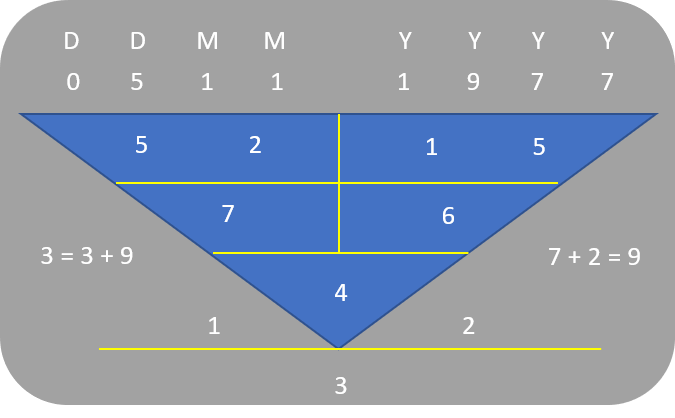 But what is most exciting about his Numerology chart is the existence of the 1-2-3 number pattern at the bottom. It is a special wealth pattern, which suggests that he will live to do something great in his life, and it will naturally make him very wealthy.
And I honestly believe that he is making a positive difference in people's life.
Do you know Min-Liang, Tan, or Razer before reading this? What is your opinion? With someone like this helming the company, do you see great prospects?
---
Conclusion
I hope you find this article insightful and that I have sufficiently demonstrated an innovative way how you could use Numerology as an additional data point to help you to evaluate company management for your investment research or to look for a job.
And I hope I have managed to convince you about the power of Numerology and its practical usage.
If you would like to keep in touch to learn more about Numerology from me or be updated whenever I release new content, you can find out from either one or all of the channels below.
Or you can also sign up my newsletter to get updates.
And if you like this article, I will greatly appreciate your support by commenting and sharing this article to benefit more people.