In this post, I would like to discuss the numerology of peridot as a way to understand its vibrational energy. I believe it offers a supplementary understanding from the usual crystal healing perspective. 
And in the Pythagorean numerology methodology, knowing your character through studying your numbers only helps you to understand yourself.  
While it is true that we need to put in the effort to work on our strengths and weaknesses that we identify through our numbers, not having the right environment will make it harder for us to succeed.
And the idea of being in the right environment involves the need for us to be in an appropriate vibrational energy state.
The energy vibrations or frequencies that surround us have an influence over our lives. Therefore, it is essential that we live in a harmonious vibrational energy state that can enable us to thrive.
And one way to tune the energy vibrations around us is by incorporating the vibrational energies of gemstones (or crystals).
The prerequisite, then, is that you will need to buy in or believe in the idea that gemstones have vibrational energies and it has the means to help you improve the energy states you desire. 
The Law of Vibration states that everything is in a constant state of motion. Everything vibrates. It is a natural law that simply exists. It is physics.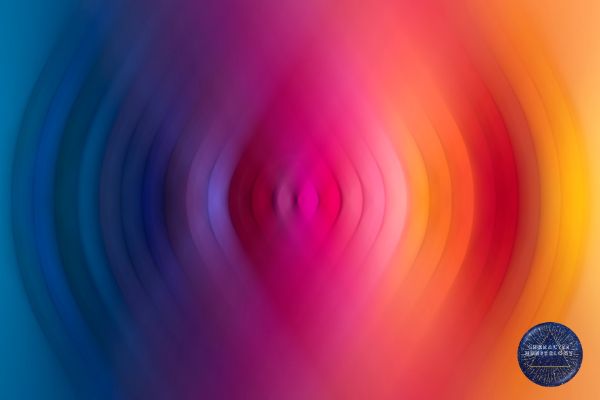 Hence, if you can appreciate the essence of this law, then there is no doubt that a gemstone's interaction with our physical being has the means to alter the vibrational energy state that surrounds us.
By the end of this post, you will have a greater insight into the metaphysical properties of peridot which will help you to know when you should use peridot to augment your vibrational energy.
Understanding the Energy Vibration of a Gemstone
If you have ever held a gemstone in your hand, you will most likely have felt its vibrational energies. It can come as a tinkling sensation, or you may feel its aura going through your body.
Essentially, the energy vibration of a gemstone will fuse with your personal vibration and influence your vibrational energy state.
Naturally, each gemstone will alter your vibrational energy state differently since it consists of different mineral structures.
Hence, knowing what metaphysical benefits each gemstone will bring is consequential to help you decide which gemstone(s) you need to tune your vibrational energy state to the right one.
And to understand the energy vibration of a gemstone, one will have to read up on its benefits compiled by the vast experiences of various crystal healing practitioners.
But each practitioner may experience the effects of a gemstone differently, so who should we follow?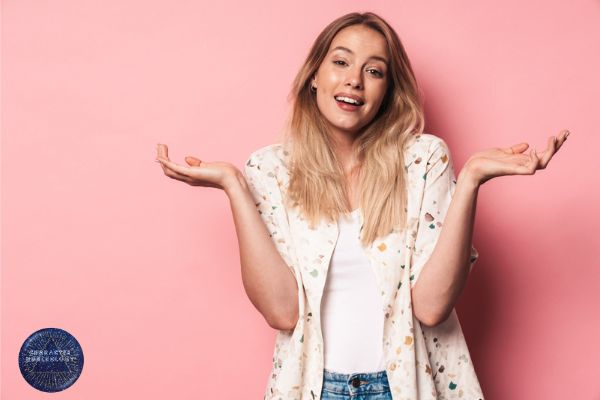 This is where I find numerology can help play a part. Very little is being considered from a numerology perspective. And I find it beneficial to use numerology as an additional way to confirm the vibrational energy of a gemstone to warrant its usage.
It is also a way for us to set a more stringent standard on choosing which gemstone to use.
Most gemstones look beautiful, and you will likely agree that we are often spoilt for choices.
But if you want a beautiful-looking gemstone (most of the time) and be more assured of its vibrational energy benefits, then what I am showing below could be a way forward for you to choose your gemstone.
It actually helps to drastically reduce the number of gemstones you ever need to look at.
I have gone through more than 300 different gemstones in my research, and peridot is one of the few gemstones you should keep in mind if you ever need to tap on its energy vibration.
---
Validating the Metaphysical Meaning of Peridot using Numerology
To validate the metaphysical properties of peridot using numerology, we need to do three things:
1. Understand the healing or metaphysical properties of peridot from a crystal healing perspective.
2. Calculate the numerology number of peridot by its name.
3. Calculate the numerology number of peridot by its chemical formula.
Once we have the answers to the above, the first passing criterion is that the numerology number of peridot calculated by name and chemical formula must be the same. We then need to know the meaning of this number vibration.
The second passing criterion is to confirm that the metaphysical meaning of peridot from a crystal healing perspective is equivalent to the meaning of the numerology number being calculated earlier.
If these are true, we will have greater confidence in the benefits it can bring.
As to why we should also look at the chemical formula of a gemstone, I have explained that in my earlier post which you can read here.
Let us now go through each of these three steps to confirm the peridot gemstone meaning.
---
Metaphysical Meaning of Peridot
Going through multiple sources in my study reveals that Peridot has the following generally accepted meaning:
Peridot is a gemstone associated with abundance. It is a prosperity or wealth stone. And being a gemstone of abundance, it can also promote good health, happiness, and relationship.
Peridot is a gemstone that helps to keep us social, enabling us to maintain existing or open up to new friendships.
Peridot is also known as a 'Study Stone' where it helps to increase mental focus.
You will find that the above points are mentioned most often as you do your own fact-finding.
---
Numerology of Peridot by Name
The number vibration of the word Peridot leads to the number 6, and this is derived as 7 + 5 + 9 + 9 + 4 + 6 +2 = 42 = 4 + 2 = 6. Refer to table below for conversion of the letters to numbers.
The mnemonic for the numebr 6 is called the Sage, and it is a number associated with wealth or wisdom.
---
Numerology of Peridot by Chemical Formula
The number vibration of the chemical formula of Peridot is (Mg, Fe)2SiO4. Converting the formula into numbers and reducing the sum into a single digit will result in the number 6.
The calculation is 4 + 7 + 4 + 7 + 6 + 5 + 6 + 5 + 1 + 9 + 6 + 6 + 6 + 6 = 78 = 7 + 8 = 15 = 1 + 5 = 6.
Refer to the conversion of the chemical formula to single digits below:
As such, the calculation of the number vibration of Peridot by name and chemical formula both arrives at the same result.
---
3-Way Cross Referencing on the Metaphysical Meaning of Peridot
The results above show that the metaphysical meaning of Peridot is associated with wealth and wisdom, which aligns with the interpretation of the number 6.
And both the calculation for the numerology of Peridot by name and chemical formula arrives at the same number.
Thus, we can more confidently say that Peridot has the energy vibration of the number 6.
If you are a Character Root Number 6 personality, Peridot is your numerology gemstone.
---
When should you use Peridot to tap on its energy vibration?
There are a few perspectives to deciding whether you should use Peridot. You may consider wearing Peridot:
if your numerology chart is missing the number 6. Use Peridot to enhance your wealth.
if you belong to Character Root Number 6. Peridot is your representative gemstone.
when your Personal Day is a number 6, and you want to enhance its vibrational energy.
---
Enhancing your Vibrational Energy with Peridot
If you feel that utilising Peridot can be beneficial in helping you to enhance your vibrational energy, there are numerous accessories available for you to explore.
And ensure that you purchase gemstones that are natural and not synthetic, for the former would have gone through the test of time through tens of thousands of years or even millions or billions of years to grow!
I like to look for vintage or handmade things when it comes to gemstones, as it makes them more unique. I have listed down a few Peridot accessories that I like, and if they are to your liking as well, you can take a look and perhaps help save yourself some time in searching.
Note: The below recommendations contain affiliate links, which means I may make a small commission off purchases, but at no extra cost to you. Read my full disclosure here.
---
For Her
Bracelets
---
Earrings
---
Pendants
---
Rings
---
For Him
Bracelets
---
Cufflinks
---
Pendants
---
Rings
---
Key Takeaways
In this post, we have discussed how Peridot can be understood from a numerology perspective.
It is beneficial to calculate the numerology number of Peridot from its name and chemical formula and use the result to validate the metaphysical properties of Peridot by various crystal healing practitioners.
It helps to give us greater confidence in its metaphysical properties. Applying numerology knowledge to gemstones understanding can also enable us to narrow down its vast numbers that are truly fit for purpose.
I hope you have enjoyed reading this article and that it has provided value to you. Leave a comment if you have any thoughts or questions.
And do follow Character Numerology's social media channels if you would like to be updated on new content releases.
You can also sign up for my newsletter and receive a free 30-Day Personalised Daily Energy Outlook. Refresh the page, and you will see the signup form.
It is a daily guide on how I perceive the day's energy vibration, and I believe it can help you in seeking inspiration to approach your day! It also includes monthly and yearly calculations and commentary to give you a bigger-picture overview.
And if you like to continue receiving the daily guide after 30 days, you can also check out the premium service here.